Jueves día 17 de Octubre, 21:00H,  Auditorio Maestro Padilla   
PROGRAMA CONCIERTO "ORQUESTA DIESIS"
I parte
Exultate juvilate K.165……………………………………………………………… W. A. Mozart 
Soyung Yu, soprano 
Concierto en Re M. para Violín y orq. de cuerdas…………………… F. Mendelssohnn
Paolo Morena ( Violín)
II parte
Sinfonía nº 3 en Re M. ……………………………………………………………… F. Schubert
1.  Adagio maestoso — Allegro con brio
2.  Allegretto
3.  Menuetto. Vivace
4.  Presto vivace 
Cho DaeMyung, director
Soprano Soyung Yu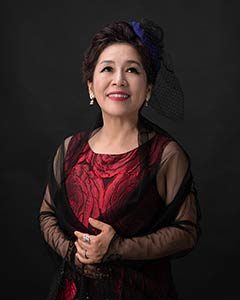 She received her first singing lessons in Korea. In 1989, she graduated Yonsei University from Seoul, Singing Diploma, with excellent success.
First prize in 1987 when she sang in the singing competition of the Korean Ministry of culture Seoul.
      In 1991, Soyung Yu went to Vienna, where she continued her studies at the University of Music and Performing Arts with Prof. Ralf Döring and completed her training in the opera class with Prof. Curt Malm and the song class with Prof. Norman Shetler.
      In 1995, Soyung Yu won the Emmi Destin singing competition in České Budějovice in the Czech Republic, where she also received a special prize from the city of České Budějovice. During her studies, she had numerous solo performances and orchestral concerts in Germany, Hungary, Korea and Austria.
      In 1998, Soyung Yu had her opera debut at the Vienna Opera Theater, where she sang with great success the role of Chiang Ching in John Adams opera «Nixon in China». In 2008, she performed in the same role at the Teatro Filarmonico Verona. In 1999, she sang at the Vienna Volksoper in Bejamin's opera «Eine Sommernachtstraum».
      In February 2000 Soyung Yu performed at the Romanian National Opera in Cluj as Despina in Mozart's «Cosi fan tutte» and as Michaela in Bizet's «Carmen".     
      In Seoul, Korea, Soyung Yu sang the Lisetta in Haydn's opera «La Constance», at the Taegu Opera Festival in Korea in Cimarosa's opera «Il Matrimonio Secreto» and Mozart's «The Magic Flute» and in Wiltz, Luxembourg in contemporary Korean opera «Baeknokdam». In the summer of 2008 she sang the role of the priestess in Verdi's «Aida» in Leipzig, Wittenberg and Rostock.
      Since 2007 Soyung Yu started her collaboration with CMS Vienna Internationl, Soyung Yu performed in hundreds of concerts  all over the world:
–       Romania, Bucharest Atheneum, Oltenia Philarmony from Craiova, Banatul Philarmony from Timisoara, National State Philarmony from Tirgu Mures, National State Philarmony from Oradea and Pitesti, etc
–       Hungary, cooperation with Debrecen Music University, and Liszt Hall Debrecen
–       Czech Republic, cooperation with Janacek Philarmonie from Ostrava, Rudolfinum Dvorak Hall from Prague, Music Universsity from Olomouc, Bohuslav Martinu Philarmony from Zlin,
–       Spain, cooperation with Luigi Bocherini choir from Boadila del Monte Madrid, concerts in Barcelona, Sevilla, Palau Altea Murcia, etc
–       Italy, Rome Santa Cecilia Hall, Milano, Merano, etc
–       South America, North America
–       Poland, Katowice Philarmony, Torun Philarmony,
–       Austria, Musikverein Vienna, Mozarteum Hall Vienna, Vienna Konzerthaus, Salzburg, Insbruck, Linz
–       South Korea, Art Center Seoul, Sejong Art Hall, Jeju Philarmony, Sowon Philarmony, etc
–       Ukraine, NSOU Kiev
–       Bulgary, National Philarmony from Sofia
–       Member of Jury International Singing competition.
Cho DaeMyung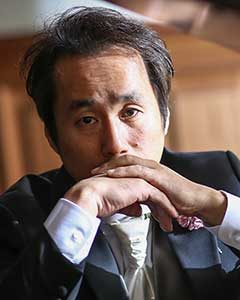 Professor Sahmyook University, Korea

Studied conducting and composition at Konservatorium der Stadt Wien, Austria

Member of the Arnold Schoemberg Choir

Prize international conducting competition, Lisboa

3rd prize international composition competition, Vienna ( Austria)

 Conducted:

Szeged symphony orchestra, Hungary

Bologna chamber orchestra, Italy

Tennese State University Orchestra, U.S.A.

Janacek Philarmonic orchestra, Czech Repúblich

And several orchestras in Korea

Conducted operas as "La Traviata", "La Boheme", "Scarf", "Magic Flute","L´elisir d´amore"…….
Paolo Morena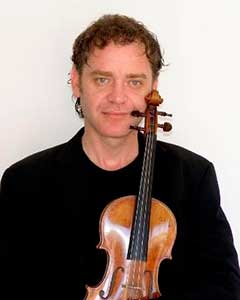 Paolo Morena, born in Lanciano, started the violin studio with M. George Monch very early in his debut at only 13 years as a soloist with the Zofhingen Philharmonic Orchestra. Subsequently he continued his studies under the leadership of Pavel Vernikov, Ylia Grubert, Matis Vaitzner and Marco Rizzi.
He attended training courses by Masters Z. Giles, V.Brodsky, V.Libermann, I.Volochine.
He has been awarded numerous violin competitions (Vittorio Veneto, G.Viotti, Senigallia) and has won the first prize in the competitions 'Citta' di Roma 'and' Citta 'di Termoli' in duo with pianist Alessandro Cappella.
In 1997 he received the Rotary Club Award 'Youth and Art' Since then he has performed as a soloist with world-class conductors, such as R. Chailly, Lu Jia, W. Yourovski, O. Caetani, CPFlor, C. Hoggwood, VP Perez, E. Colomer, D. Sitkovesky, Y. Sado, L. Bacalo v, JM Sciutto by interpreting a repertoire from Bach to Bacalov.
He recorded for the Rai the Concerto for violin by R. Schumann, The first big concert by A.
Schnitke, The Night for violin and orchestra by A. Shoemberg, as well as the violin and piano sonata by J.Brahms, S. Prokofiev, C.Franck, C.Szimanowsky, G. Martucci.
He was also firmly engaged in chamber music, and was the first violin of the Quartetto G. Verdi (2003 classic radio), Quartet Erato, New Quintet Boccherini, New European Strings.
Currently playing in duo with pianist Simone Pedroni (Van Glimburn prize).
In 1999 he was chosen by M. Riccardo Chailly to play the role of the shoulder of the first violins of the Giuseppe Verdi Orchestra of Milan and has since been the first violin invited in the following orchestras; New European Strings, Santa Cecilia, Carlo Felice Theater in Genoa, Cagliari Opera Theater, Orquesta Sinfonica de Catalunya, Orquesta de Balears, Orquesta de Castilla y Leon, Orquesta Sinfonica de Corunia, Orquesta del Teatro de Sevilla, Orquesta Bilbao Symphony
Orchestra, Swiss Radio Orchestra, Macau Symphony Orchestra.
From 2004 to 2010 he was the first violin of the Orchestra Sinfonica de Tenerife (Lu Jia) and in 2011 he was appointed the first violin soloist of the prestigious Beijing NCPA Orchestra (Gran Teatro Per le Arti).
He has been a lecturer of the Juvenil De Catalunya Orchestra (JONC) and of the International Courses' F. Fenaroli 'of Lanciano.
In 2004, the famous Italian composer Giancarlo Menotti dedicated him his violin concert (… to the lively sensibility of Paolo Morena).
In 2006, composer Luis Bacalov, winner of the Oscar Prize, composed for him the violin and
orchestra Concerto No. 1 which he performed in Italy with the Orchestra of Magna Grecia in Taranto, Spain and Asia with a thrilling audience and criticism.
In 2013 he was awarded the «Dean Martin» award for his artistic merits, as well as a special honor
by the City of Pescara for the luster conferred on the City with his continued artistic activity abroad.
Currently playing a beautiful violin G.B.Guadagnini of 1771 (Turin).